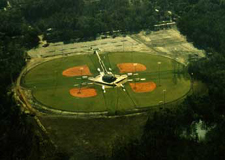 Hotel information
HAMPTON INN
843-871-8300
1-800-HAMPTON
THE COMFORT INN
843-851-2333
1-800-4CHOICE
THE COMFORT SUITES - SUMMERVILLE
843-419-1102
1-800-4CHOICE
This motel has a
SPORTS PACKAGE
Starting @ $65.00 plus tax

All of our guests enjoy the following:
Large suites accommodations
Deluxe Continental Breakfast
Micro-fridges
Iron and Ironing boards
Microwaves & Coffee Makers
Two phone lines in rooms
Fitness Center
Outdoor Pool
Restaurants and Shopping within walking distance
Outstanding Guest Service
We would like to extend a special invitation for your sport team to be our Guests and visit the COMFORT SUITES SUMMERVILLE. We are positive That you will enjoy recommending us once you have experience the Service and accommodations we offer.
Call 843-419-1101
Ms. Faye Neal, GM and staff of NorthSouth Hospitality
Gahagan Park Sports Complex is a premier recreational facility with state-of-the-art amenities. Nestled in the pleasant residential area of Summerville, just minutes from Charleston, South Carolina, Gahagan Park Sports Complex is convenient to restaurants, shopping, lodging, and everything that the South Carolina Lowcountry has to offer, including a mild climate year 'round.
Directions: From I-26, take the Hwy. 17A Summerville Exit (#199). Go approx. 3/4 mile, turn left onto Berlin G. Myers Parkway. Follow the parkway to Gahagan Road. Turn left onto Gahagan Road and proceed approx. 1.5 miles to Boundary St. Turn left onto Boundary and follow signs to Gahagan Ball Fields. See map below.
Summerville Visitor Center
Summerville, S.C.
Gahagan Park Location